Meet the friendly staff of Kentucky Title Services.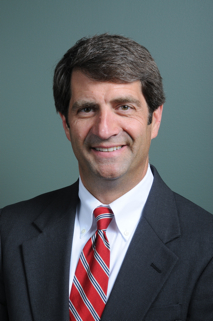 William S. Wetterer
Mr. Wetterer was born and raised in Louisville, Kentucky. His father, William S. Wetterer Jr., practiced law for over fifty years until his death in 1999. Bill attended St. Xavier High School graduating in 1976. He attended college at the University of Notre Dame graduating with a degree in economics in 1980, with honors.
Bill attended the University of Kentucky College of Law. He was Articles Editor of the Kentucky Law Journal. While in law school he clerked for the law firms of Greenebaum, Doll & McDonald in Louisville, Kentucky and Frost and Jacobs (now Frost Brown Todd) in Cincinnati, Ohio.
Bill started his legal career as an Associate at Stites & Harbison in the Louisville, Kentucky office practicing in the Litigation Section of the firm. In 1986, Bill was one of the founding partners in the law firm of Mulloy, Walz, Wetterer, Fore & Schwartz and relocated his office to the First Trust Centre in downtown Louisville. His practice included litigation, real estate, small business matters and the general practice of law.
Bill has extensive business interests in Louisville and is an owner of Clare & Wetterer Properties, LLC as well as D.A. Properties, LLC both companies holding multifamily residential rental properties.
Bill is married to Carolyn Wetterer and has two daughters.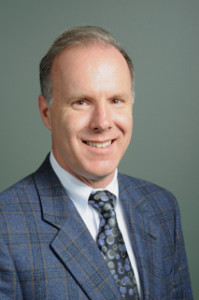 J. Gregory Clare
J. Gregory Clare was born in Louisville Kentucky: he grew up in Louisville and attended College in Ohio at the University of Dayton, where he obtained a Bachelor of Science Degree in 1980 with a double major in Accounting and Finance.
He returned to Kentucky and obtained a Law Degree from the University of Louisville.
In 1980 he began his legal career while attending Law School, interning for the firm of Mosley Clare Hubbard and Townes, a firm founded by his mentor and cousin Dennis Michael Clare. He joined this firm as an associate in 1984 upon graduation from Law School.
In 1990 Mr. Clare and Mr. Wetterer founded the firm of Wetterer and Clare and began building a practice in the area of real estate law. In 1995 Mr. Clare and Mr. Wetterer formed Clare and Wetterer Properties LLC, a Kentucky Limited Liability Company to hold their jointly owned real estate investments. In addition to his practice of law Mr. Clare is also a Director of Billou Corporation, Gardiner Lane Development Corporation and Number Fourteen Corporation, which all own and manage real estate. Mr. Clare also owns Greg Clare Properties LLC a Kentucky Limited Liability Company and is an owner and the President of Kentucky Title Services Inc.
Mr. Clare has been listed in "The Best Lawyers in America" since 1996 in recognition of the success he has achieved with his practice in the area of immigration law. Mr. Clare has also been listed as one of the 200 best lawyers in Louisville.
Education:
University of Dayton Class of 1980 – B.S. in Accounting and Finance
University of Louisville, Louis D. Brandeis School of Law
Honors:
1996 to Present to the Best Lawyers in America
Memberships:
Louisville and Kentucky Bar Associations
Shelly R. Black
Shelly graduated from Sullivan University with a degree in Paralegal Studies in 1993. She began her career as a Real Estate Paralegal at Wetterer & Clare in 1998.
Shelly has more than 22 years of experience in Residential and Commercial Real Estate Closings. She provides seamless coordination between lenders, real estate counsel, real estate agents, builders, buyers and sellers in an assortment of transactions related to residential and commercial real estate in Kentucky.
For the past two decades Shelly has continued to be the point person for the firm's real estate software, it's purchase, updates, implementation, and troubleshooting. She oversees the reconciliation and maintenance of our escrow accounts and auditing.
She also assists with the organization of the firm's workflow systems and management of personnel. In addition to her daily duties and residential closings, for the past 15 years, she has played a key role in many intricate, multipart commercial transactions.
Her organizational skills, proficiency and deep knowledge base of title matters enable her to excel in the management of multi-parcel, commercial transactions and complicated lender requirements.
She is well versed in complex title issues, including survey concerns, liens, defects within the chain of title, or within the manner in which title to the real estate is held. She leverages stressful situations with professionalism while keeping the clients and customers informed and happy. She is vital to the firm's success.
Member: Kentucky Paralegal Association, Louisville Association of Paralegals, American Land Title Association (ALTA), First American Title Insurance Company.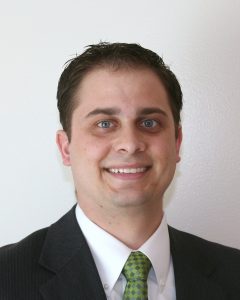 Michael B. Marks
Michael Marks joined Wetterer & Clare after graduating from the University of Louisville Brandeis School of Law in 2013.  Michael focuses his practice primarily on real estate law and bankruptcy law.
He also does work in the areas of landlord/tenant and estate planning and administration. Michael is a skilled and intelligent lawyer who uses his knowledge of the law to help his clients achieve successful outcomes.
Michael was born and raised in Utah and attended Utah State University, graduating with Bachelor of Science degrees in Finance and Economics. He is married to Krystal Marks and has three daughters and a son.
Education:
University of Louisville, Louis D. Brandeis School of Law 2013 – Juris Doctor
Utah State University, 2010 – B.S. in Finance, 2010 – B.S. in Economics
Memberships:
Kentucky Bar Association
Louisville Bar Association
Admitted:
2013 – Kentucky Bar
2013 – U.S. District Court, Western District of Kentucky
2014 – U.S. District Court, Southern District of Indiana
2015 – U.S. District Court, Eastern District of Kentucky